BETHEL
Church
EAST
HANNINGFIELD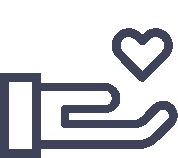 Please note.
Due to the Corona Virus, there will be no church meetings until further notice
Welcome to Bethel Church. We're a rural church, whose aim is to demonstrate God's love and our faith in Jesus Christ in all that we do.
For us, church is not about buildings and tradition. Rather it is about knowing and worshiping Jesus, loving His word, loving people and reaching the lost – all in the context of community.
COVID19 – A BIBLICAL RESPONSE
PETER COCKRELL 15.03.2020
Acts 20:17-38 Sun 19.01.2020
PETER COCKRELL
Luke 19:41-44 Sun 26.01.2020
ROYDON HEARNE
John 1:29 Sun 02.02.2020
PETER COCKRELL
Matthew 11:25-30 Sun 09.02.20
PETER COCKRELL
Matthew 16 Sun 16.02.2020
PETER COCKRELL
John 10:1-11 - 23.02.2020
ROYDON HEARNE
Matthew 4:1-11 - 01.03.2020
PETER COCKRELL
Genesis 3:1-6 - 08.03.2020
PETER COCKRELL